Yesterday Pinterest announced a massive expansion of its new Buyable Pins program, which launched with great success on June 30. This feature allowed businesses to make their products available for purchase directly via Pinterest using a number of new platforms. That isn't to day though, that there wasn't room for improvement. Previously, the program only worked with 5 major platforms, Bigcommerce, Demandware, IBM commerce, Magento, and Shopify, and though the initial program made over 30 million pins available for purchase, it's only accessible to users on iPads and iPhones.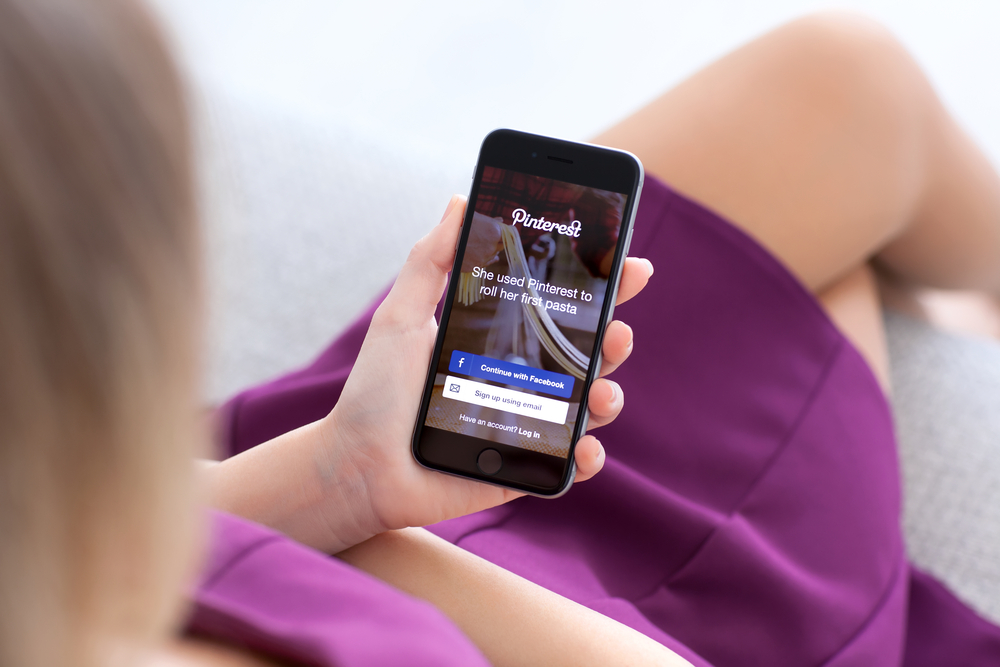 Denys Prykhodov / Shutterstock.com
For the moment, that means Android and desktop users don't have access to this new feature at all.
This new move by Pinterest is bringing in a number of new vendors, including Bloomingdales, Wayfair, DVF, and Steven Allen, along with thousands of new smaller businesses that are client vendors to businesses that have an existing relationship with Pinterest.
As a result, Pinterest has doubled the size of the Buyable pins program in just 3 months, and made over 60 million buyable pins available to consumers.
What's Next?
Pinterest has assured consumers that they're working hard at making the new program available to Android and desktop pinners. We can also be sure that they'll be seeking to make connections with as many major retailers and other sales platforms as possible to maximize the number of pins that are available for purchase.
This move puts Pinterest on a path to competition with e-commerce titan Amazon. In so doing it'll give us an up close and personal view of two innovative internet giants battling it out in the world of digital marketing. Who will win? Let us know what you think in the comments.
Check out Pinterest's original press release here.